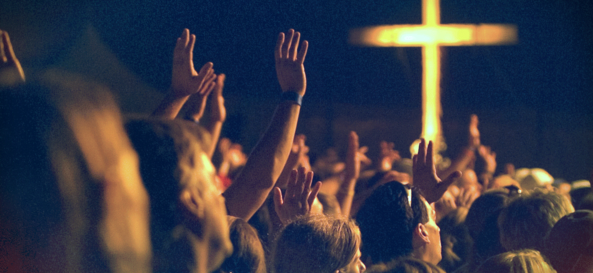 Join us on Sundays at 10:00AM as we encounter God's presence through corporate worship, ministry, equipping, and fellowship.
What to expect:
Evident Life Church is filled with people who love God and love people. You will feel very welcomed.
Our worship typically reflects a contemporary praise and worship style that lifts up the name of the Lord and leads us into a place of encounter and intimacy with our Savior King. We desire to glorify God and encounter His presence.
Our Bible-based teaching will encourage, challenge and empower you to live out your faith in practical and dynamic ways throughout the week. It is our intention to allow the powerful truth of God's Word to transform us and to speak directly to us.
We strive to stay in a place of sensitivity to the Holy Spirit and make room for times of personal ministry, prayer, and testimony that build up the body of Christ.
We worship together as a church family and provide a place for family-integrated worship and discipleship. We believe that families are built-up as they worship together.
Our children's ministry, KidsLife, offers an environment that is engaging and an atmosphere for children ages birth through 11 to learn about God and to know Him. These classes are available during the teaching. Additionally, we have a cry room for parents to utilize.
We believe that you will feel the love of God and the love of His people as you visit Evident Life Church.
SUNDAY SERVICE TIME: 10:00AM
OUR LOCATION: 415 N. Gilbert Rd., Gilbert, AZ 85234